In an Austerity push, Argentina freezes salaries and cut jobs
In an Austerity push, Argentina freezes salaries and cut jobs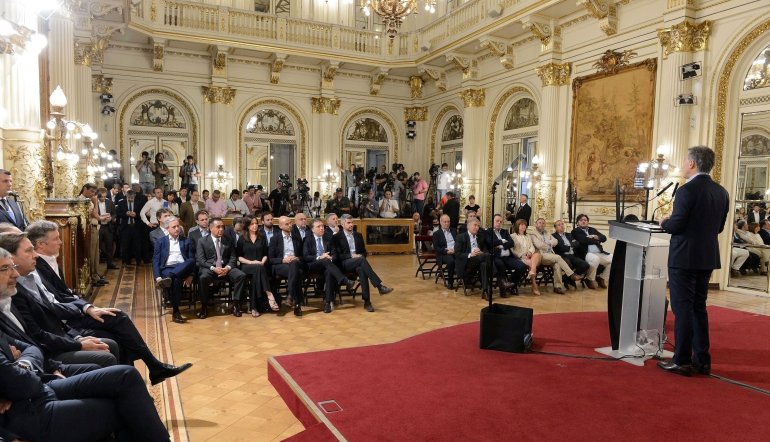 Government employees in the executive branch will get no pay raises this year and one out of every four "political positions" appointed by ministers will be cut, Argentine President Mauricio Macri said. The job cut is expected to save $77million a year.
Family members of ministers were also banned from holding government jobs in the measures announced.
"Austerity has to be part of politics," Macri said in a televised address. He spent the first two years of his administration dismantling the trade and currency controls set up by his predecessor, Cristina Fernandez, who had expanded the role of government in the economy.
He was elected in 2015 with a mandate to free the markets and improve Argentina's business climate. Macri, expected to seek re-election next year, denounced "the corruption and clientelism" of past administrations.
Macri scored a series of business friendly legislative wins late last year after his coalition swept mid-term elections. But passage of his pension reform bill last month triggered violent protests and a decline in the president's approval ratings