UN calls on Kenyan government to respect court ruling on shutdown TV stations
UN calls on Kenyan government to respect court ruling on shutdown TV stations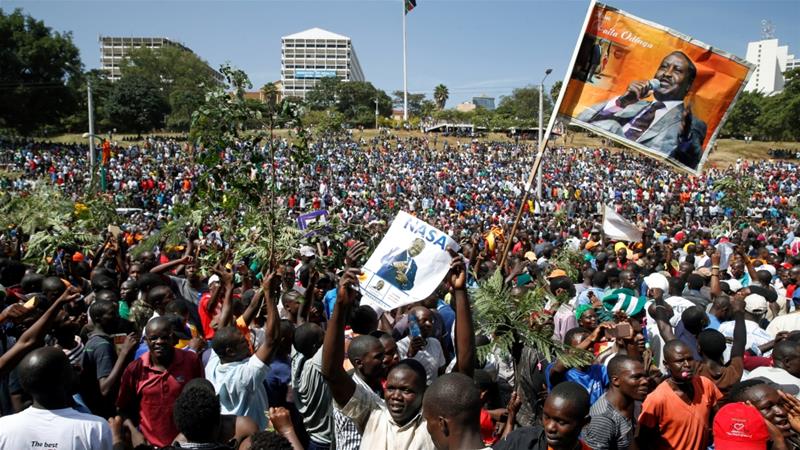 The United Nations has called on the government of Kenya to respect the court ruling which ordered the state to lift the suspension of three TV networks that planned to broadcast the swearing in of Kenyan's opposition leader.
Despite an interim court order, the stations remained suspended for a third day on Friday.
Spokesperson for the UN High Commissioner for Human Rights, Rupert Colville in a statement called on the government to respect and implement the judicial decision.
The NTV, Citizen and KTN TV networks were suspended on Tuesday after they planned to broadcast the swearing in of Kenyan opposition leader, Raila Odinga at the Uhuru park in the state capital, Nairobi which attracted thousands of supporters. The Kenyan government considers broadcasting the swearing in ceremony as a threat to the national security.
Meanwhile, human rights groups have condemned the media shutdown describing it has an attack on freedom of the press.