New UAE Embassy building Opens in Senegal in a push to enhance bilateral relations
New UAE Embassy building Opens in Senegal in a push to enhance bilateral relations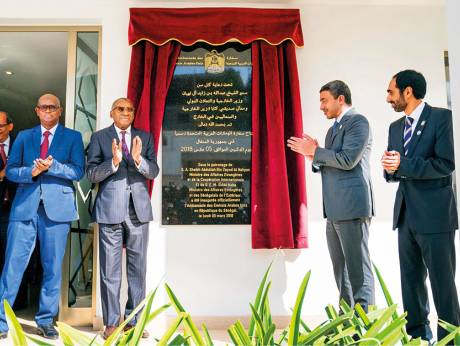 The UAE and Senegal are strengthening their ties with the inauguration of a new UAE embassy building in Dakar, Senegal.
The UAE Minister of Foreign Affairs and International Cooperation, Sheikh Abdullah Bin Zayed Al Nahyan, on Monday inaugurated the new building.
During the opening which was attended by diplomats from the two countries, Sheikh Abdullah said the new UAE Embassy reflects the UAE government's earnestness to enhance its bilateral relations with Senegal and develop cooperation in various fields.
UAE and Senegal MoU
Last year, the UAE and Senegal signed a Memorandum of Understanding, MoU, to exempt UAE nationals carrying diplomatic, private, VIP and regular passports and citizens of Senegal bearing diplomatic passports from obtaining pre-entry visas while travelling to both countries.