South Africa's "Prophet of Doom" fined for spraying members with insecticide
South African court in northwest town of Limpopo has fined a prophet who sprays his members with insecticide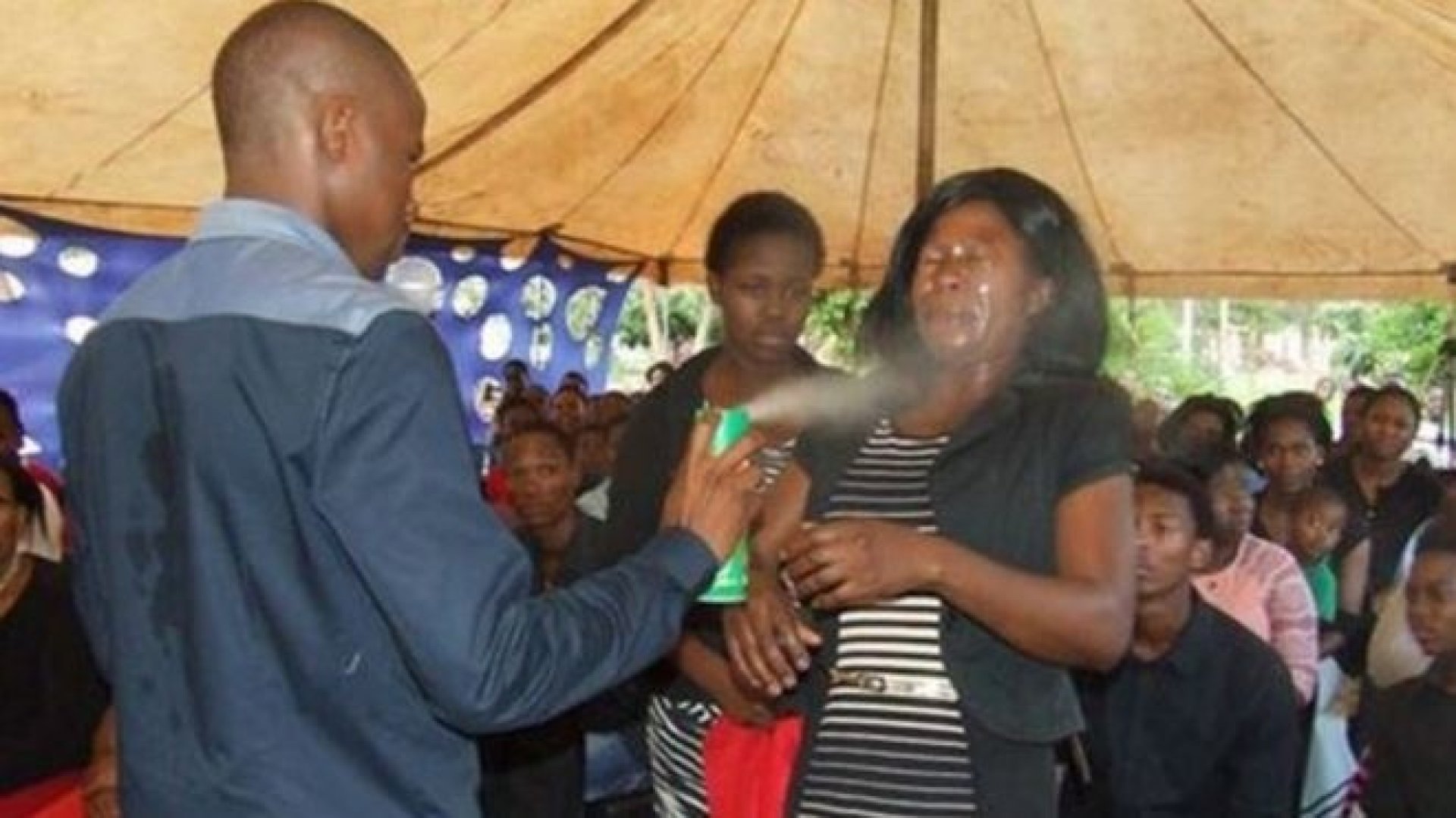 A South African court in northwest town of Limpopo has fined a prophet who sprays his members with insecticide as a supposed cure for illness.
Pastor Lethebo Rabalago was found guilty by the court of five charges of grievous assault and contravening chemicals laws. The self-styled prophet uses "Doom", a household insecticide on his followers, earning the nickname "Prophet of Doom".
According to a report on the Sowetan daily on Wednesday, the presiding judge ruled that Rabalago be jailed for four years or pay a fine of 21,000 rand ($1,700).
Rabalago's Lawyer Edmund Lubusi said his client would pay the fine based on an agreed terms.
"We have made an arrangement that my client will pay 3,000 rand in instalments every month until the fine is fully paid," Lubusi said in the Sowetan daily.
Photographs of Rabalago spraying volunteers at his church in Limpopo spread on social media in 2016.
Rabalago said at the time he was "glorifying God" by spraying his congregation at the Mount Zion General Assembly (MZGA) church. He claimed that some people were healed of various medical complaints after he spayed them. Some however suffered the adverse effects due to the practice.
"Everything here on Earth belongs to God. Petrol belongs to God. Doom belongs to God," he said.
Meanwhile, the manufacturer of the spray, Brand Tigers had issued a statement calling on the "Prophet of Doom" to stop using its product on human's stressing the dangers of continuous use.